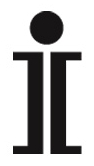 Posted 04/19/2005 09:39 by Fritz | Comments (0)
I had planned when I started this whole blog thing to occasionally "review" books I'd read. Well, I haven't actually gotten around to doing so, but I came close in an exchange with Dad the other day, so I figured I'd save it.
A little background: Once in a while, I'll stop by Gray's Bookstore, the local competitor to the UNCC bookstore, just to see what they've got. I stumbled across a neat book, The Moral Animal: Why We Are the Way We Are: The New Science of Evolutionary Psychology. I found it to be a surprisingly good read, despite the mildly humorous conflation of psychology and "science".
In looking up the link to The Moral Animal, I found that Matt Ridley—author of Genome and The Red Queen, which I also enjoyed—has also addressed the subject in The Origins of Virtue: Human Instincts and the Evolution of Cooperation, which has been added to my Amazon wishlist.
Enough babble. Follow the Continue reading... link for the actual "review".
Continue reading "The Moral Animal"
Posted 04/18/2005 09:22 by Fritz | Comments (0)
I sent a message to these folks a couple of weeks ago because of an article that was so badly written, I had to speak out. This one is so much worse I'm just not going to bother, although I may pass it on to Doug Robarchek at the Observer because I can't help but feel he can do something with it.
Linkrot warning: The article is quoted in its entirety because WBTV doesn't keep an archive, so the story link is going to change, then expire.
Two Alarm Fire Ruled Accidental
Monday, April 11, 2005
A two-alarm fire at the Farington Apartments have been ruled accidental, butt fire investigators have not released a cause.
More than 50 firefighters responded to the late afternoon fire near Fairview and Colony Roads.
Four apartment units were damaged by the fire, six others by water.
The American Red Cross assisted 24 people.
No one was injured.
Damage is estimaged at more a million dollars.
Posted 04/12/2005 13:33 by Fritz | Comments (0)
It seems to me that Dad and I were talking about this the other day. There's an article at TheNewspaper.Com that also has links to the earlier three supporting studies.
See? I wasn't just making it up.
Posted 03/29/2005 13:23 by Fritz | Comments (0)
Random, I know. But according to Construction Comparison of the World's Most Booming Cities Skyline, Charlotte makes the list at number 95.
Posted 03/23/2005 08:42 by Fritz | Comments (0)
Just to answer the questions before they get asked, the GMSV stuff off to the side is just a feed I'm working with because I had it to use. I'll eventually get an RSS feed or three running down the side of the page, but I really haven't decided which one(s) yet.
Posted 02/21/2005 19:18 by Fritz | Comments (0)
At long last, we have a picture of Rick's girlfriend, Allie. She's as sweet as she is purty.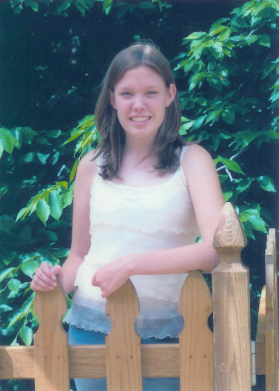 Posted 02/21/2005 19:13 by Fritz | Comments (0)
Emma's friend, Lauren, somehow ends up with backstage passes to the Barnum & Bailey Circus once in a while. Here they are earlier this month.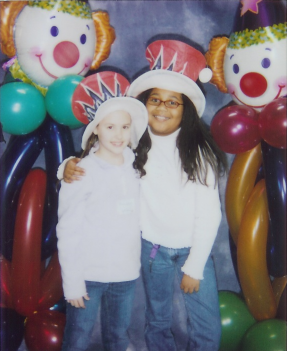 Posted 02/21/2005 19:04 by Fritz | Comments (0)